Twenty years ago, I started my career by joining a dotcom start-up. And now it seems like my world has turned a full circle, as I launch Harmoney. And I've never felt as excited as I feel now. After two decades of building & monetizing digital communities, I wanted to spend more time with Vidya & our daughter Mitra, who has gone from being a tiny bundle of energy into a beautiful pre-teen in the blink of an eye.
Until not so long ago, my work would take me around the world. Either traveling on work or working from home had its not so obvious pitfalls, especially when you are working across time zones. I would toggle between fatigue and 'not being in the moment'. I realized even when we were at a park on weekends or even in Hawaii during holidays, I was finding it hard to be present. My mind was always busy working on proposals and presentations, raising invoices and achieving quarterly sales targets, and of course, following cricket games played across the world to collect information on advertisers.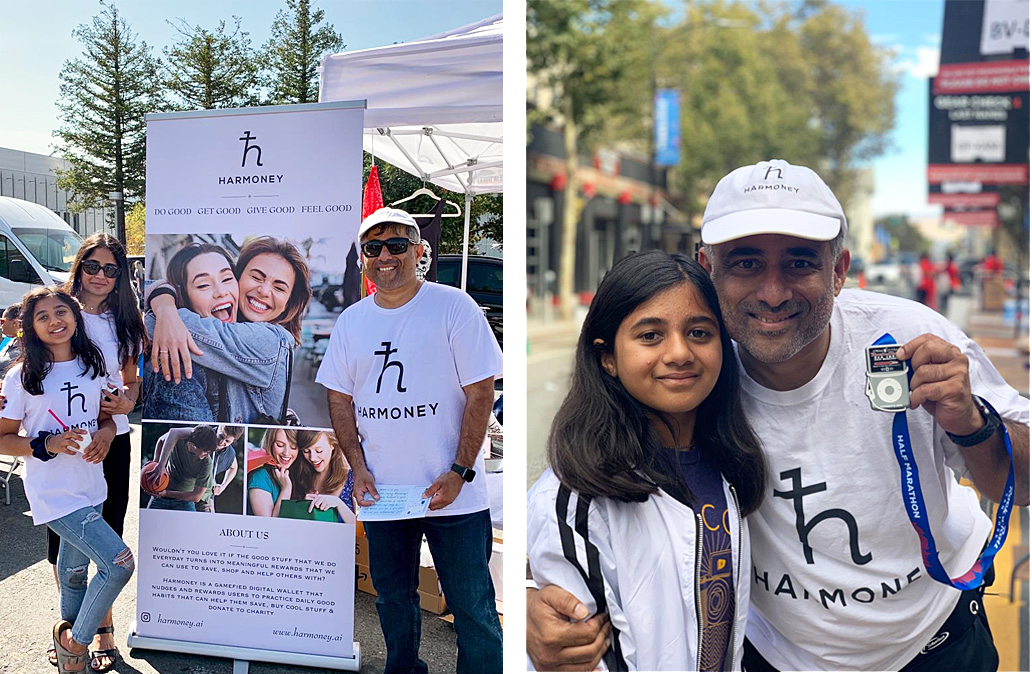 With 2019 being the year of the Cricket World Cup & Cricbuzz becoming the No.1 sports app in the world with over 100+ million downloads, I knew it is going to yet another year of travel and crazy schedules. So, in January, after we came back from our vacation, I quit my job with the idea of starting something that had to have greater meaning both for me, my family and the community at large.
On the top of my 'to do list' was my personal fitness and desire to contribute in some way to a cause that I believed in. For the last 4 years, I'd been missing San Ramon school district's 'Run for Education' fund raiser event where our daughter Mitra goes to school, due to crazy travel schedules. So, this year, I made a commitment to donate to Run for Education & Asha for Education, by saving $ for every mile I run. So we built a simple app to track my miles & save to donate. The app even gave me surprise rewards like a burger, beer, desserts on cheat days & this turned out to be a game changer for me. As I munched mile after mile, I started enjoying the process of running and feeling great about the idea that I was actually making a difference by contributing to a cause & to my own surprise, I ran the San Jose Rock n Roll Half-marathon with the help of the amazing volunteers at Asha Foundation. I literally moved from couch to 5K to half-marathon in less than 3 months!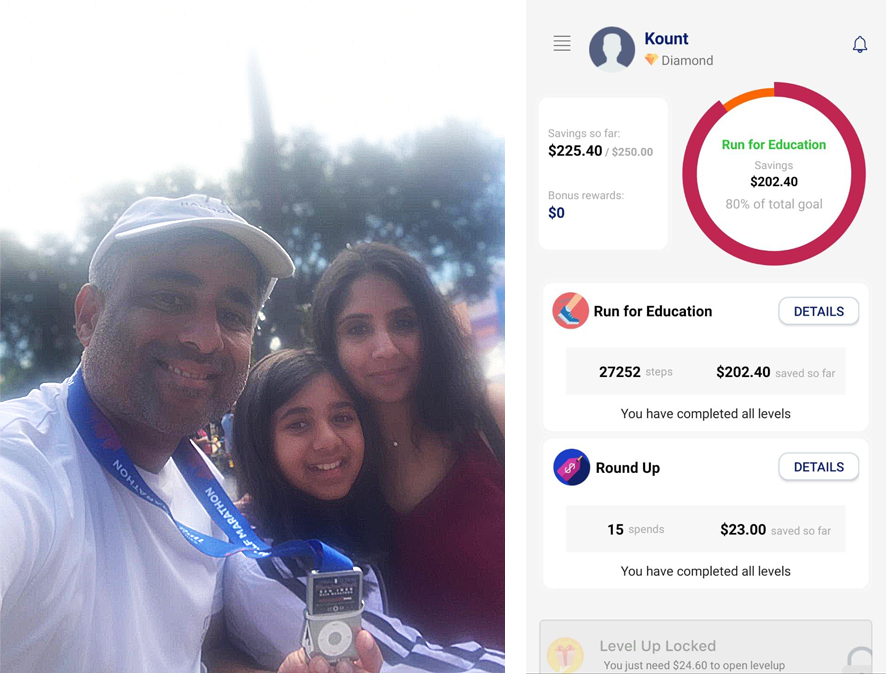 This actually set Vidya and me thinking about creating something that would make a difference and at the same time make it an enjoyable & rewarding experience. And thus, Harmoney was born – an app that nudges & rewards users to practice daily habits

Having personally experienced the magic of meaningful activity and the joy of making a difference, and having spoken to hundreds of users over the last 9 months building Harmoney, we launched Harmoney at this year's Run for Education event & more than 1000 people joined the wait list to get an invitation to download the app in just 2 days

As I attempt to run in similar events across the world to spread the message of love & peace, I pray & hope humanity will heal itself over the course of the next few years and make this world harmonious for the future generation to enjoy this beautiful little planet in this cosmos for thousands of years.